Features and Benefits:
Single layer of GOTS certified organic cotton
Stretchy, soft knit cotton provides a comfortable and customizable fit
Very versatile--can be folded in numerous ways to maximize absorbency where your baby needs it
Single layer dries quickly and is a great, low-maintenance option for hand washing and/or line drying
Less bulk makes these easy to double with another Flat or pair with a Thirsties Hemp Insert or Organic Cotton Doubler for even more absorbency
Place inside a Duo Wrap or Diaper Cover to complete your waterproof system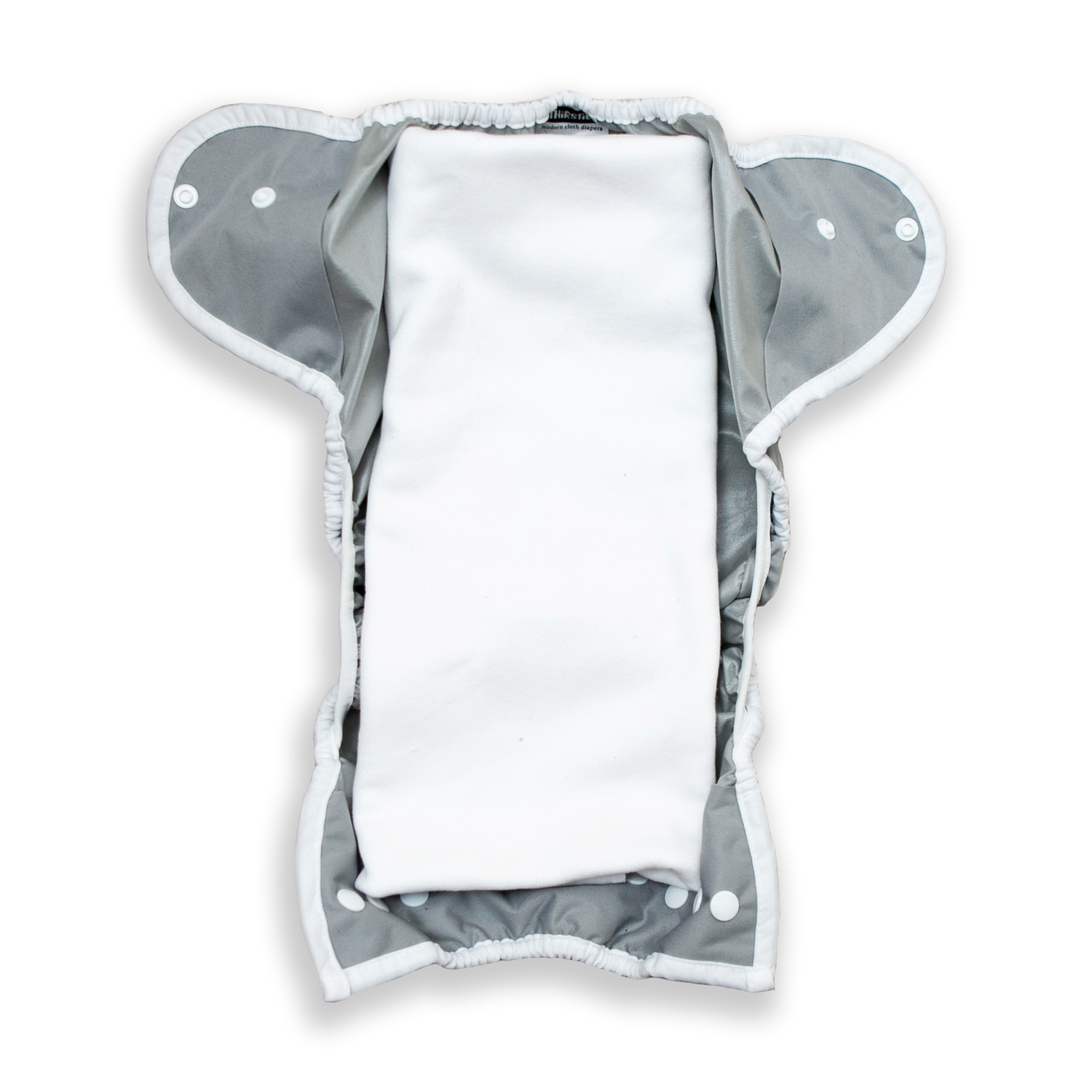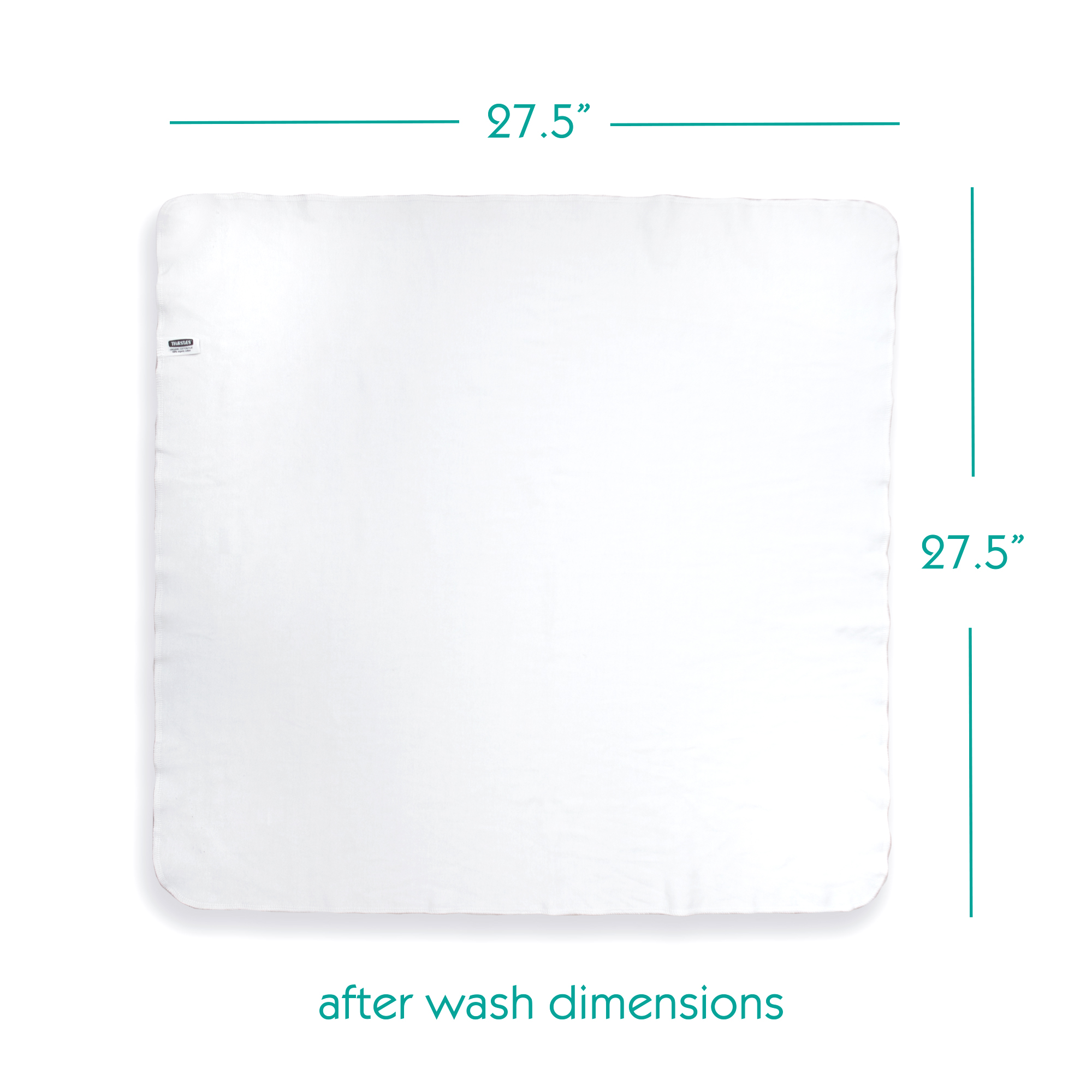 Details:
Introducing Thirsties NEW Organic Cotton Flat, a single-ply, one-size-fits-all diaper that can be folded in numerous ways to provide customizable absorbency. We recommend washing and drying your Thirsties Organic Cotton Flat at least three times before use to rid the fibers of natural oils for maximum absorbency.
We recommend trying different folds to find the right absorbency concentration for your baby. A fan favorite and the fold we recommend due to its simplicity and performance is the pad fold. Simply pad fold your Thirsties Organic Cotton Flat, and lay it in a Thirsties Duo Wrap or Diaper Cover for a complete diaper system for your baby. Additionally, Thirsties Organic Cotton Flats may be used for additional absorbency in Thirsties Pocket Diapers.
If using a fastener with our flats, please note fasteners can leave small holes that shouldn't affect function, but the holes are not covered under our warranty. When using a fastener, we recommend rotating your flats during usage so different sides are fastened each time.
Dimensions
Pre Wash – Roughly 29" x 27.75"
After Wash – Roughly 27.5" x 27.5"
Content:
1 layer of 100% GOTS Certified Organic Knit Cotton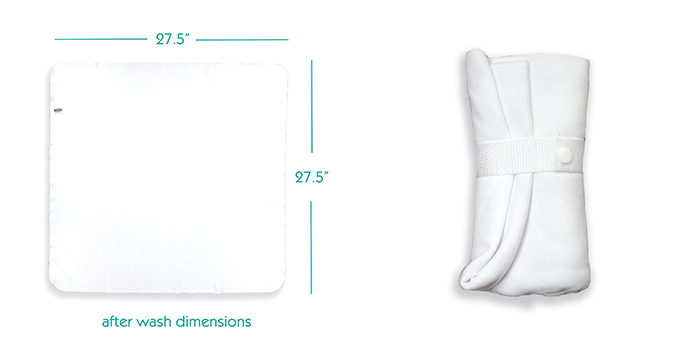 Our layaway offers you the opportunity to get the products you need on a payment plan. Using cloth diapers saves money, but we understand that getting your initial cloth diaper stash can be hard when you are short on cash. Our cloth diaper layaway plan allows you to spread the cost out over 3 months.
Select the items you need, then use the voucher code "LAYAWAY" when you checkout. You'll only be charged 25% of the cost of your order. I will set your items aside until they are paid for.
You will then be responsible for paying 25% each month for the next 3 months. If more than 90 days are needed please contact us at lisa@littlefornow.com to make arrangements.
You can make payments on your layaway items with PayPal by putting "Layaway" and your name in the subject of the payment. Payments can be made using Paypal. The email address for Paypal is sales@ecofamilyinc.com. You can also pay with check or credit card. Please call us at 1-877-536-0850 for more information.
If you need to cancel your layaway order there will be a re-stocking fee equal to 25% of the total cost of the order. Any additional money paid over the 25% will be refunded. The re-stocking fee is to cover the time we held the items for you and they were not available to be sold to someone else, credit card/PayPal fees and staff time to enter and process the order and cancellation.
Certain items are drop shipped (cosleeper, etc.) from the manufacturer. These items are not actually ordered until the payment is made in full. In rare cases a manufacturer may change or discontinue a product during the payment period. If this happens and the product or a reasonable substitute (such as a different color) is not available then a refund will be issued.