Please sign in so that we can notify you about a reply
Moby Wrap baby carriers are a perfect shower gift or an affordable anytime gift for parents. The Moby Wrap baby carrier is one of the most versatile baby carriers on the market. Moby Wraps are perfect for traveling with children because they fold up very small to fit in your diaper bag or day pack. When you are not wearing your Moby Wrap you can use it as a pillow, an extra blanket or as a sun shade.
The Moby Wrap baby carrier is one size fits all so both parents can share the same carrier. Better yet, the Moby Wrap is very affordable, so you can afford to keep an extra in the car or at Grandma's house.
Moby Wrap baby carriers are easy to use and the included full-color instructional booklet will show you how to tie your Moby Wrap on correctly for a safe, snug and secure fit every time.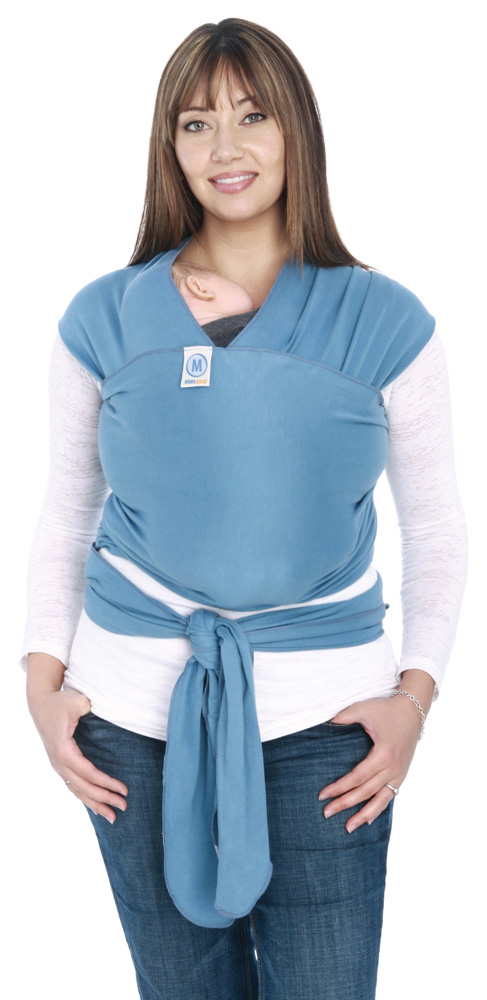 This soft carrier wraps around you to keep your baby close and secure so you can have both hands free for work, helping with older kids, or just eating a real meal.
Babies who are held often cry less and learn faster. They are calm and attentive to their world because they feel safe and secure. The Moby Wrap lets you hold your baby while distributing weight evenly across your shoulder, back and hips. Great for people with back problems.
Simple to use! The Moby Wrap distributes weight across both shoulders and your entire back so you can be totally hands free in complete comfort. The soft knit fabric eliminates pinch spots and does not pull on your shoulders!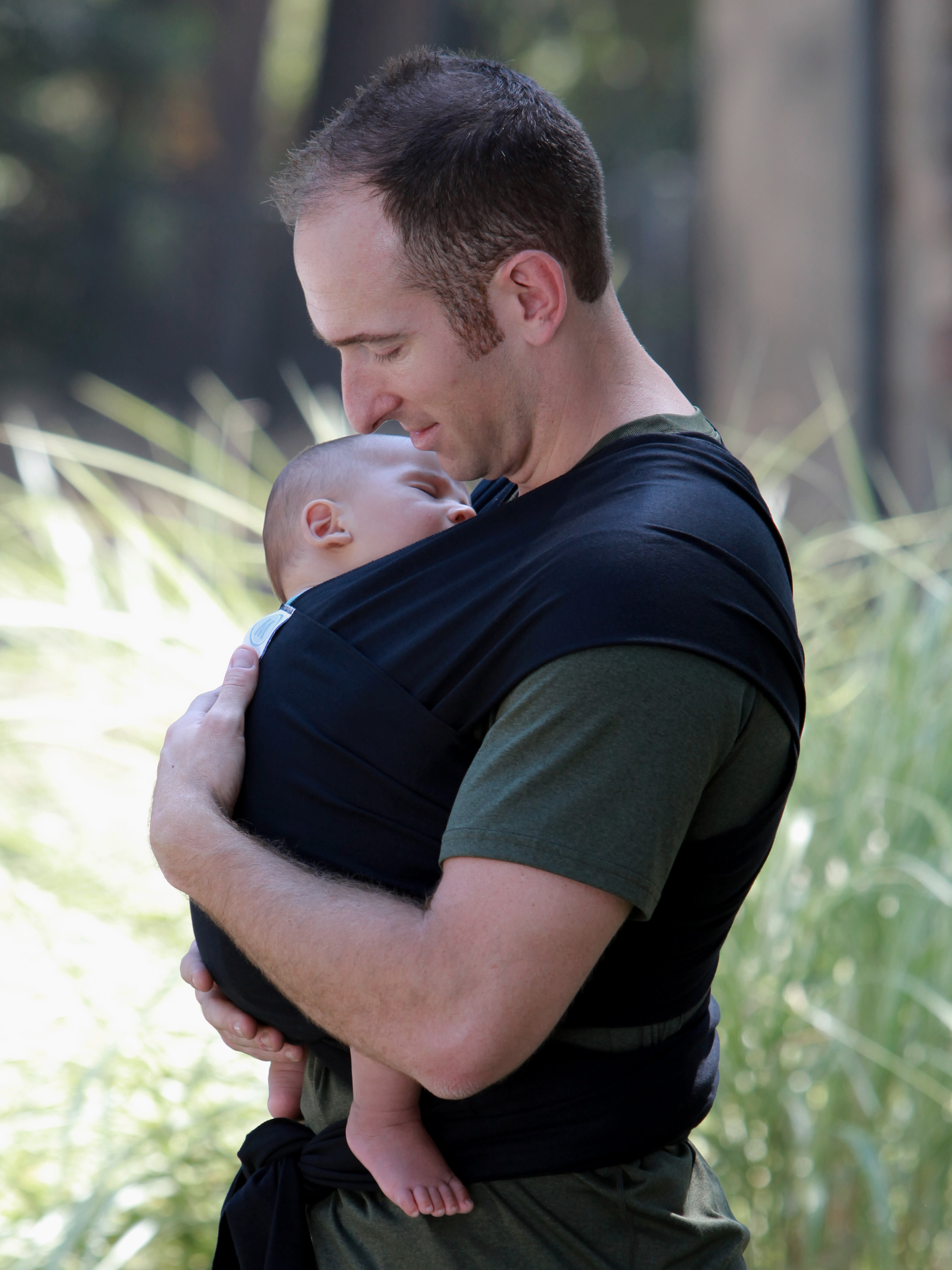 100% cotton, machine washable.
THE CLASSIC & BEST-SELLING BABYWEARING FAVORITE
A parent-favorite for its comfort, style and adaptability, the MOBY Wrap is made from soft, stretchable and durable fabric that evenly distributes the weight of carrying baby across the back and hips.
Encourages parent/child bonding
Perfect for babies 8-35 lbs
Petite and plus size friendly
100% natural cotton
Adjusts to grow with your baby
Comfortable to wear for extended periods
Easy care
Machine Washable
Our layaway offers you the opportunity to get the products you need on a payment plan. Using cloth diapers saves money, but we understand that getting your initial cloth diaper stash can be hard when you are short on cash. Our cloth diaper layaway plan allows you to spread the cost out over 3 months.
Select the items you need, then use the voucher code "LAYAWAY" when you checkout. You'll only be charged 25% of the cost of your order. I will set your items aside until they are paid for.
You will then be responsible for paying 25% each month for the next 3 months. If more than 90 days are needed please contact us at lisa@littlefornow.com to make arrangements.
You can make payments on your layaway items with PayPal by putting "Layaway" and your name in the subject of the payment. Payments can be made using Paypal. The email address for Paypal is sales@ecofamilyinc.com. You can also pay with check or credit card. Please call us at 1-877-536-0850 for more information.
If you need to cancel your layaway order there will be a re-stocking fee equal to 25% of the total cost of the order. Any additional money paid over the 25% will be refunded. The re-stocking fee is to cover the time we held the items for you and they were not available to be sold to someone else, credit card/PayPal fees and staff time to enter and process the order and cancellation.
Certain items are drop shipped (cosleeper, etc.) from the manufacturer. These items are not actually ordered until the payment is made in full. In rare cases a manufacturer may change or discontinue a product during the payment period. If this happens and the product or a reasonable substitute (such as a different color) is not available then a refund will be issued.