Folding a prefold cloth diaper is easier than it looks. Here we see the "jelly roll" fold.
The "jelly roll" fold helps to contain messes by creating a gusset-like fold around each leg.
Start with the prefold diaper laid out flat with the narrow side facing you. Place baby on the diaper. Fold up the front as needed to make it the right length for the baby.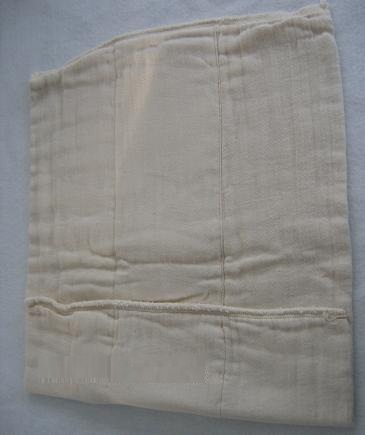 Roll each side of the diaper in until the diaper is narrow enough to fit between babies legs.
Pull the diaper up betwen the babies legs and fold back edges to the front over baby's thighs. Fasten with a Snappi, pins or by securing with a snug-fitting cloth diaper cover such as Bummis or Thirsties.