When you first look at a blank rectangular prefold or square flat diaper you may think there is no way to get that thing on a little tiny heiny. Trust me, in no time you will be a pro!
There are several ways to fold a prefold, depending on the size, how you are securing the diaper, the size and shape of your baby and whether you tend to have a problem with leaks.
The easiest way to use a prefold or flat diaper is simply to fold it into thirds lengthwise (or however many folds are necessary to make it into a nice rectangle that will fit into a cover). Then lay it in a snug-fitting hook and loop diaper cover such as a Thirsties or Smart Bottoms cover. Fasten the cover around baby, and voila! Diapering nirvana!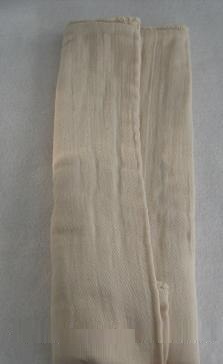 Looking for something different? Need to contain blow-outs? Or using a different type of cover? Have we got a fold for you!
How to Fold a Prefold Cloth Diaper
All three of these folds show a Snappi fastener in use.
Jelly Roll Fold - Excellent at containing messes
Angel Wing Fold - Easy and great for adjusting the length of the diaper for smaller babies.
Bikini Twist - Gets a lot of absorbency in the middle and is SUPER easy.
How to Fold a Flat Cloth Diaper
A flat diaper can also be simply folded into a pad that will fit inside a snug-fitting cloth diaper cover. Looking for something with a snug fit or a fold that will work with pull on covers or other diaper covers?