Please sign in so that we can notify you about a reply
These are just the covers!
AppleCheeks 4-Size Envelope Cover
• An outer layer of breathable, waterproof polyurethane laminated polyester (PUL), sewn to a butter soft microfleece inner layer, so that only the softest of soft touches your baby's delicate skin.
• Snug, durable elastic at both the waist and legs for a gentle and secure fit.
• Two rows of easy-to-adjust snaps, allowing for a proper fit at the legs and the waist.
• A beautiful range of truly spectacular colours to appeal to a wide range of esthetic.
• A handy envelope opening, wide enough for daddy's hands, which allows for the option of placing the absorbent inner between the fleece and the waterproof outer layer if so desired.
• A more generous and longer lasting fit than other similar styles on the market. Size 1 fits from 7 - 18lbs, and Size 2 fits from 18 - 35lbs. All weight ranges are approximate.
• The ultimate cloth diapering solution!
• AppleCheeks covers feature a unique envelope design, similar to a pocket diaper, but with NO NEED TO UNSTUFF. The absorbent inserts come right out in the wash!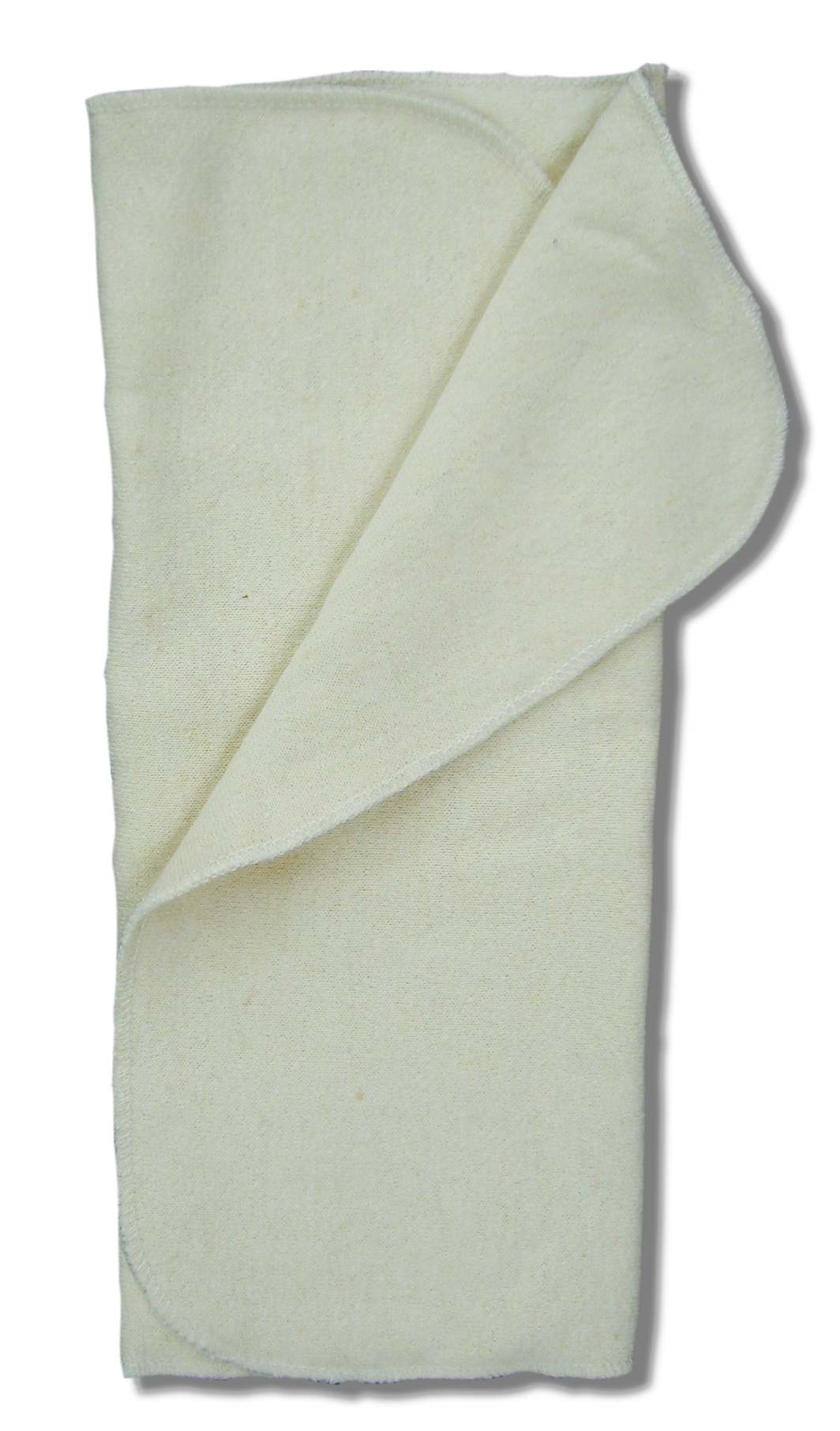 AppleCheeks One-size Rayon from Bamboo Insert
Two layers of ultra-soft 70% rayon from bamboo/30% organic cotton fleece give you the ultimate in comfort and absorbency! Fold this approximately 12" x 15" insert into thirds and you get six layers in the soaker zone.
Use this insert in an AppleCheeks Envelope Diaper Cover.
Rayon from Bamboo is perfect for the heaviest wetter as it retains twice as much moisture as cotton alone for its weight! And plus rayon from bamboo's antimicrobial properties make it the healthy choice for your baby's bottom. Rayon from Bamboo is the cloth diapering choice!
Our size 3 is designed for the larger child in mind, with a generous fit ranging from approximately 30 – 65+lbs (13 – 30+kg). Pair with a 3-ply insert folder in half for a moderate wetter, a layered 2-ply and 3-ply for a heavier wetter, and two layered 3-plys for a very heavy wetter, and you have a system designed for the needs of older and larger children.
Size 1 - 7-18 lbs.
Size 2 - 18-35 lbs.
Size 3 - 30-65+ lbs.
Size 4 - 60-100+ lbs.
**Special Needs - Applecheeks Size 3 and 4 diapers will fit big kids much longer than many other cloth diapers on the market.
Applecheeks wins a spot in our Special Needs catagory because of their size 3 and size 4 diapers. Size 3 fits children from 30-65+ pounds and size 4 fits 60-100+ pounds giving kiddos who need extra time the room they need!
Our layaway offers you the opportunity to get the products you need on a payment plan. Using cloth diapers saves money, but we understand that getting your initial cloth diaper stash can be hard when you are short on cash. Our cloth diaper layaway plan allows you to spread the cost out over 3 months.
Select the items you need, then use the voucher code "LAYAWAY" when you checkout. You'll only be charged 25% of the cost of your order. I will set your items aside until they are paid for.
You will then be responsible for paying 25% each month for the next 3 months. If more than 90 days are needed please contact us at lisa@littlefornow.com to make arrangements.
You can make payments on your layaway items with PayPal by putting "Layaway" and your name in the subject of the payment. Payments can be made using Paypal. The email address for Paypal is sales@ecofamilyinc.com. You can also pay with check or credit card. Please call us at 1-877-536-0850 for more information.
If you need to cancel your layaway order there will be a re-stocking fee equal to 25% of the total cost of the order. Any additional money paid over the 25% will be refunded. The re-stocking fee is to cover the time we held the items for you and they were not available to be sold to someone else, credit card/PayPal fees and staff time to enter and process the order and cancellation.
Certain items are drop shipped (cosleeper, etc.) from the manufacturer. These items are not actually ordered until the payment is made in full. In rare cases a manufacturer may change or discontinue a product during the payment period. If this happens and the product or a reasonable substitute (such as a different color) is not available then a refund will be issued.
Size:
Size 2 (18-35 pounds)