Happy Holiday's!
Almost everything in the store is on SALE!

Every order placed on 11/28/14 will receive a free gift!
You will receive the following free items based on your order number.
If your order number ends in:
0 or 1: Chico Reusable Bag
2 or 3: Melissa & Doug Sticker Book
4 or 5: CJ's Butter Stick
6 or 7: Green Toys Racecar
8 or 9: Itzy Ritzy Snack Bag
Feel free to let us know the ages and gender of your kids so we can choose the right colors.
*If we run out of an item we may need to substitute. One free item per household. Coupon codes will not work during sale.
Welcome to Little For Now
At Little for Now you will find innovative and unique products for baby and mom designed to make life a bit easier!
We choose our products with safety and Mother Nature in mind.
From our large selection of cloth diapers to our environmently friendly toys you will find everything you need.
Consider setting up a gift registry for your baby shower, your child's first birthday or for the holiday's and don't forget to sign up for our newsletter to receive coupons and sale information!
If you are in the Los Angeles area feel free to stop by our showroom. For directions and information please call (877) 536-0850.
Little For Now offers a wide selection of popular and well trusted cloth diapers and cloth diaper accessories. Today's cloth diaper's are very easy to use and don't have to involve the use of pins! Stop by our Cloth Diaper Learning Center and our Cloth Diaper 101 pages to learn about the different types of cloth diapers available and how to use and care for them. We carry many popular brands including bumGenius, FuzziBunz, Happy Heinys, Flip, GroVia and Rumparooz.
We also have a wonderful selection of baby wearing products! You will find popular brands including Moby Wrap, Beco, Ergo, and Boba to name a few!
Don't forget toys. We have several brands that are eco-friendly and toxic free. You can fee comfortable letting your baby chew on them and your older child play. We have Green Toys, Apple Park , Maple Landmark and Dandelion!
We are pleased to announce Little For Now is the winner of Red Tricycle's Most Awesome Baby Shower Gifts award 2013!
Cloth Diaper Packages
Confused about cloth diapers? You are not alone! The number one comment I hear from parents is "I am so overwhelmed!" So, I created simple diaper packages based on the top 3 reasons that families like yours choose to cloth diaper. Just choose your top motivator, then select a package. There! Wasn't that simple?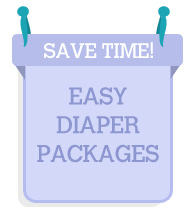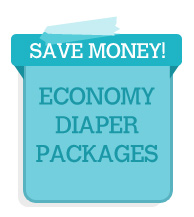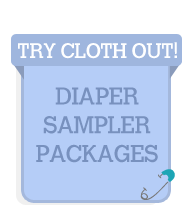 Top Gift Ideas for Babies!
Top Gift Ideas for Toddlers!
Top Gift Ideas for New Moms!